Things "They" Never Tell You…
As I make my way through the minefield of parenting, I have come to realize that there are far too many things no one ever bothers to tell you…BEFORE you have kids. It's highly possible that these secrets are so closely guarded as to ensure the survival of the species. Whether or not these secrets would have changed my mind on having kids, or on having four of them, is something I decline to answer on the grounds that I may incriminate myself. Certainly, it would have been helpful to know ahead of time…forewarned IS forearmed after all. And when I say "forearmed", I mean with a money tree in the yard, a lifetime supply of uppers, a bazillion rolls of duct tape for little mouths for fixing sh**, a house full of cheap junk you don't give a crap about, a chauffeur, maid, & tutor, & it doesn't hurt to have a sound proof rubber room on hand, useful for both them & you. So even though I may be breaking some ancient, sacred parenting pact, I feel compelled to give you the advantage I never had, & share some of these secrets with you.
- The moment you become pregnant, you no longer own your heart. It now belongs to that tiny little being growing inside of you…forever. This allows them to control you…forever.
- Childbirth does not "hurt". There is no word, in any language, to accurately describe being clawed apart by a million burning knives of death without actually dying. And since we already gave our heart to said baby, many of us are stupid enough to get conned in to doing it "naturally", for the good of our baby…four times.
- When your milk comes in, you will get Madonna/cone boobs…that are hard as a rock, too painful to even LOOK at, & so ridiculously huge & misshapen that nothing will fit over them, which is fine, since they're too painful to allow anything to touch them anyways…including air…also, you will likely cry if you DO look at them.
- The Terrible Twos is a misnomer. Every kid at every age has the capacity for evil. Chances are, if you have more than one, one of them will test you from the moment they are born until the moment you die. This is the child you will need the rubber room for…& the one that will see you sobbing in frustration, or hitting the booze, as you wallow in shameful misery over your failings as a parent.
- No one bothered to poke me, after the 1st or 2nd kid, & say, "Hey Trace, just so's ya know, if you keep going, you will be perpetually broke & perpetually in motion in about, ohhh, say 8 more years!".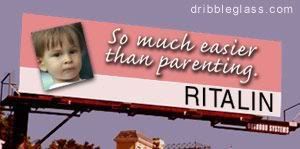 - Having kids can be a logistical nightmare. Try having a baby in an infant seat, & a toddler by the hand, & go grocery shopping. Get through the parking lot, finangle the toddler in to the front of the cart & the infant carrier in to the actual cart, now where ya gonna put your groceries smart ass?? Better still, carry the infant seat, wrestle the screaming toddler, & get all the groceries BACK out & loaded in to the car. Now try it with a toddler who is screaming bloody murder & stiff as a board, refusing to bend so you can buckle them in. These particular children are blessed with an inhuman strength. Nothing short of a sucker punch to the gut candy bribe can get them to bend . Oddly though, my life was MUCH easier when they were all little & always close at hand….
- Fast forward that 8 years…now you have 4 kids going in 4 different directions, often concurrently. Every week, we have physio twice a week, cheer twice a week, & soccer twice a week…& THAT'S their summer schedule, with soccer & cheer on the same night once a week! Come September?? Cheer gym FIVE times a week, hockey THREE times a week, with cheer, of course, conflicting with hockey games. That does not include cheer competitions & hockey tournaments. I will also have 3 kids in school all day, one half days, & in 2 more years, kids in different schools as The Boy heads to high school. Shoot me now.
- Despite all of our vows to the contrary when we ourselves were going through it, as parents, we have absolutely no patience, tolerance, or understanding of puberty. If you thought it sucked when you were a teen, wait until you're the parent…puberty blows. Really, really, blows. And yet, the rotten brats OWN you, remember?! And sadly, under the eyes of the law, you still own them…you're stuck with it, emotionally AND legally frik.
- Parenting will absolutely age you. Your hair will go grey, your boobs will sag, you'll put on weight, every fibre of your being will hurt, & you will most definitely develop frown lines….everywhere…ironic that our hearing & our minds don't go just yet, it may actually be beneficial at this stage of our lives. I suggest you don't spend a lot of time looking back at photos of that first baby in your arms…it will only depress you…or send you running to the nearest plastic surgeon. Pretty sure there's no easy fix for the eye twitch or the chronic sleep deprivation though.

- The fact that these blood sucking creatures own your heart will make you emotionally vulnerable to every joy & sorrow they ever experience. This includes, but is not limited to, bumps & bruises, illness & injury, successes & defeats, social drama, sleepless nights when they are not tucked safe in their beds, & being on edge when they are out & about without you, rather than under your own watchful eye. Because of this, you will spend the rest of your life fighting the urge to pound on other brats who mess with them, to bail them out of trouble, to save their ass when they get in to trouble, to protect them from any trouble, or to simply scoop them up & hide them away from the world to prevent any trouble.
- You just can't have nice things…so don't try to.
- You will never sleep again. Moms, at least, Dads never seem to have this issue. Don't be fooled in to thinking that once they sleep through the night, so too, shall you…a naïve pipedream. I'm convinced that mothers are genetically engineered to awaken at the slightest movement. Nightmares, illness, injuries, bathroom trips, rolling over in bed, will all serve to keep you on your toes through the wee hours. As too will the fact that often, the wee hours are your only opportunity to get your own sh** done without interruption. And just when you think you may finally have reached the point where your kids are all big enough to allow you some sleep, this is about the time the brats start heading out to sleepovers & parties & becoming wild, hormone stricken teenagers. Not a chance in hell you'll sleep soundly with your child "out there" in the big bad world…especially if you have 3 daughters. Frik.
- It matters not how much money comes in to the house…they will spend it. They will eat it, wear it, play it, waste it, beg for it, cry for it, & maybe even steal it. If you're lucky, they may thank you for it in their wedding speech. Jackasses.
However, ancient pacts broken, secrets revealed & all said & done, it also matters not what they ever do, say, try, pull, screw up, or break…because parenting also comes with an unlimited capacity for love, forgiveness, pride, & joy. If it didn't?? Well, I refer you back to the survival of the species.
Signed,
The Mayor!
No related posts.